It's kind of funny that when I'm writing this post, I'm listening to the new Adele album (which I'm obsessed with) but writing about an album I really liked and didn't expected to like. I cannot say I'm the biggest Ellie Goulding fan, her only song that I really liked was 'Love Me Like You Do' but for the rest, mweh I wasn't into it. lately I've been really into her new album; 'Delirium' though.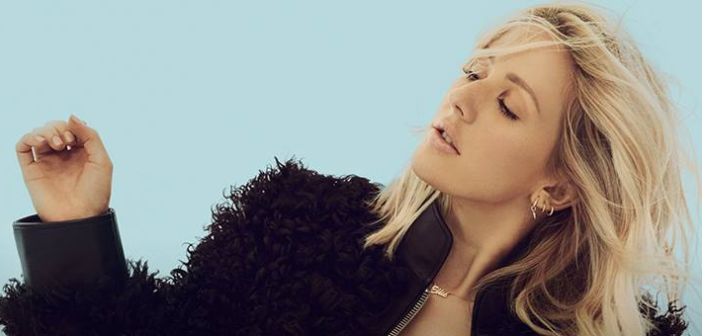 It's starts with an intro songs that then flows into the first actual song on the album, aftertaste. A song that I've been loving lately and was able sing along with really quickly. The third song on the album, 'Keep On Dancin' is a bit weird but the beat and whistle in it just make me move in my chair, even though it's not a typical dance song. I love it. The next song is 'On My Mind', a song that had to grow on me but now that I know the lyrics you'll find me lip syncing behind my laptop with the necessary head and arm movements.
I discovered that I liked this album when I was writing code (html & css) for school so the sixth song 'Codes' has a double meaning to it for me. It's not about that type of code but now I cannot listen to this song without thinking about html and school. Not a bad thing because I still like the song, just funny how I sometimes connect two completely unrelated things to each other that way.
And then, the eight song on the album starts and I song along out loud (and very off key of course).
I'll let you set the pace
Cause I'm not thinking straight
My head spinning around I can't see clear no more.
What are you waiting for?
And then the infamous line 'Love me like you do, love me like you do' several times. Definateley one of my favourite songs of this album.
This album has definitely been one of my favourites from November and it has turned me in an Ellie Goulding lover, very curious to see how she will continue and what her next album will sound like. For now I go back to listening to Adele and working on my study.
What is an album you're loving at the moment?